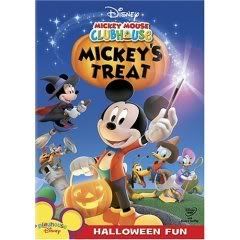 The good folks at Special Ops Media are sending me one copy of the DVD Mickey Mouse Clubhouse – Mickey's Treat
for giveaway! Cool, huh?
You can watch the trailer here, and there are clips to watch here and here. Send your kids to the official web site for some fun activities!
If you want to win this fun Halloween DVD for your kids, leave a comment by Sunday, September 2, at 12:00 a.m. Pacific Time. I'll be receiving the movie in a couple weeks, and I will send it out to the winner whose name I draw.
6 Comments